AquaPresence for Trauma
With Diane Tegtmeier and Inika Spence-Whaley
March 6 - 8, 2020
In this 3 day intensive, Diane Tegtmeier and Inika Spence-Whaley are facilitating an immersion into the sensibilities necessary to safely and consciously meet, allow, release, and transform trauma in those who receive our aquatic bodywork.
COURSE DESCRIPTION:
The experience of being compassionately held and moved in the safe, nurturing environment of warm water often naturally brings traumatic experience into awareness. Those healing from trauma are increasingly finding their way into the water for their healing. In this 3-day workshop you will be introduced to the principles and practice of supporting another through healing from trauma. Join us on this co-creative journey for Peace.
Some basic experience in aquatic bodywork is advised, but "pre-requisites" are not written in stone. Please be in touch with either Inika or Diane to ascertain if you have what you need to fully absorb this work, and/or what you can do to get there by March.
Tuition is $375, with a transferable, but non-refundable deposit of $150 to hold your space. Class will be limited to 10 students. Lunch is included in tuition.  Pay tuition directly to inikasati@gmail.com on Paypal.com.
Schedule:
March 6:  10-12 land Opening, 12-2 lunch, 2-4 Water, 4-6 Land,
March 7:  9-12 water, 12-2 Lunch, 2-4 land, 4-6 water,
March 8:  9-12 water, 12-2 lunch, 2-4 closing circle.
There's a variety of lodging locally at:  Mermaid Dreams, Pineapple Park Hostel within walking distance, Ho'okena Beach for camping, and WhaleSpirit Sanctuary just above Kealakekua Bay, among others.
Leaders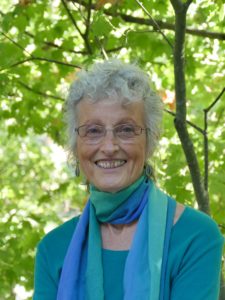 Diane Tegtmeier
Diane brings over 30 years of experience helping people heal from trauma. She integrates her training in clinical social work, energy and light healing, aquatic bodywork, energy psychology and body psychotherapy in her healing and teaching practices. Formerly a therapist and teacher at Harbin Hot Springs, Diane has taught AquaPresence for Trauma in the US and Italy and now practices in Ashland, OR.
Learn more about Diane Tegtmeier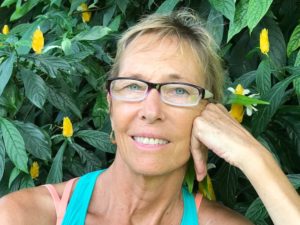 Inika Spence-Whaley
Inika Spence-Whaley has been an aquatic body worker since 1996, working at Harbin Hot Springs as a Watsu, WaterDance and Healing Dance Practitioner. Her classes are informed by her extensive work as a therapist and bring a grounded and practical aspect to her teaching. She has over 2800 hours of training and over 4500 hours teaching aquatic bodywork. Inika has been teaching Watsu and Healing Dance since 1999. She brings grace to the water and conveys that grace to her students through her knowledge of movement and experience in yoga, tai chi, dance, meditation. Aquatic bodywork is her passion.  inikasati@gmail.com
Learn more about Inika Spence-Whaley