Still Water, Deep Water
With Inika Spence-Whaley and Bodhitara Searles
February 28 - March 1, 2020
A three-day immersion into the wisdom pool of silence, stillness, and Self inquiry. Inviting conscious presence to be the guide that unfolds natural flowing movement in water. Grace reveals grace.
Some basic experience in aquatic bodywork is advised, but "pre-requisites" are not written in stone. Please be in touch with either Inika or Bodhitara to ascertain if you have what you need to fully absorb this work, and/or what you can do to get there by February.
Tuition is $325 with lunch included.
Pay tuition directly to inikasati@gmail.com on Paypal.com.
There's a variety of lodging locally and at Mermaid Dreams, Pineapple Park Hostel within walking distance, Ho'okena Beach for camping, and WhaleSpirit Sanctuary just above Kealakekua Bay, among others.
Schedule:
Feb 28, 2020, 2pm on land, 3:30-6 in water,
Feb 29: 9-10:30 water 10:30-12:30 land, 12:30-2:30 lunch, 2:30-4 water, 4-6 land.
Mar 1: 9-10:30 water, 10:30-12:30 land closing. Open water practice until 6.
Leaders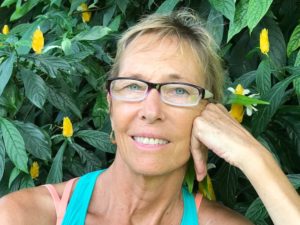 Inika Spence-Whaley
Inika Spence-Whaley has been an aquatic body worker since 1996, working at Harbin Hot Springs as a Watsu, WaterDance and Healing Dance Practitioner. Her classes are informed by her extensive work as a therapist and bring a grounded and practical aspect to her teaching. She has over 2800 hours of training and over 4500 hours teaching aquatic bodywork. Inika has been teaching Watsu and Healing Dance since 1999. She brings grace to the water and conveys that grace to her students through her knowledge of movement and experience in yoga, tai chi, dance, meditation. Aquatic bodywork is her passion.  inikasati@gmail.com
Learn more about Inika Spence-Whaley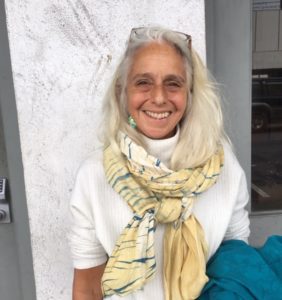 Bodhitara Searles
I am a friend of not knowing.  After 60 years I come to this question of Who am I? With a full stop and appreciation for what is here… perhaps that is all.  Still Water Deep Water is a call to our human heart to listen. It has been a dream of mine for nearly 20 years to combine water work with contemplative practice and to see, feel, experience who emerges from this exploration. You could say it is a deep dive within the silence and solitude that the human heart is intimate with.  My own journey as a therapist,…
Learn more about Bodhitara Searles