Embodied Essence Retreat — Refill Your Chalice
With Vyana (Heather) Reynolds and Kore Taylor
May 17 - 23, 2020
Would you like to be recognized in the beauty and fullness of your essence,  deeply nourished by the depth of presence you will be offered, making it possible for you to sense, connect and actively embody your essential self  from a place of  love, authenticity, sovereignty and joy?
Do you long to connect to your boundless creativity?  Sensing that the fulfillment you seek is already within you, perhaps you desire a safe place to claim, maintain, and embody it?
Are you wanting to break free of limiting patterns and outworn storylines that do not nourish and support a more expanded and coherent sense of your wellbeing?
Are you standing at a cross-roads waiting for inspiration to sweep you off your feet?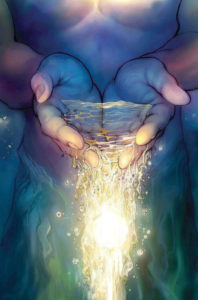 We will converge in the astonishing beauty and power that is Hawaii, in a safe, ceremonial and shared field of heart resonance. This container of unconditional love and acceptance will support our mutual upliftment and awakening. We will explore and express our unique talents and gifts, engage our intuition, unify body, heart, and spirit, roll out the laughter and tap into the deep wellspring of our souls to fill our chalices to overflowing as only true presence and love can. This is rejuvenation at a soul level weaving our adventure together based on our unified intentions and desires.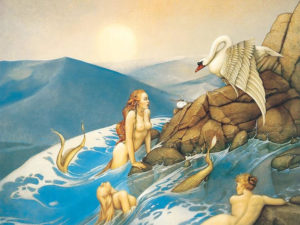 Beginning each day with gentle yoga /movement (optional ), a healthy breakfast followed by the morning dream and meditation circles. Lunch will be served followed by free-time to integrate the morning meditation.  Indulge in activities designed to open your heart, engage and inspire your creative flow, commune with nature and support your sovereignty.

Options include (but are not limited to) swimming, sunbathing,  journaling, getting creative in the art department, flower arranging, napping, receiving mythic makeovers, connecting and rest.
Dinners will be served at 6:00pm and our evening Ceremonial circles will begin at 7:30pm. In these rich, potent and interactive fields we practice "reframing" old limiting beliefs and stories. We retell our stories from a place of empowerment as wisdom and medicine for the people. We are reminded to actively empty and surrender to our larger Mythic selves.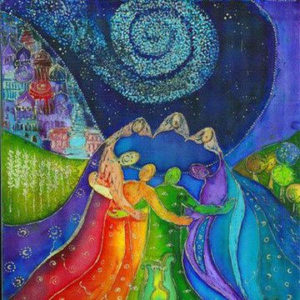 As a great honoring to us a Hawaiian Kumu/Wisdom Keeper will join us in one circle to offer you a Hawaiian name in honor of your essence and your virtues.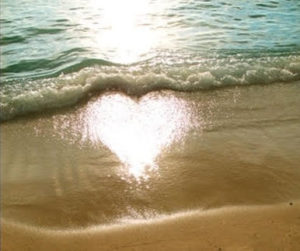 We aim to lavish you on this 6 day retreat in a Mermaid Water Temple on the sunny side of the lush Big Island. This is an all inclusive gathering and will be limited to 10 guests who are in joyful alignment to serving the Re-emergence of the Divine Feminine and to the balancing of the sacred masculine and feminine within so that we remember our unified and whole presence.  Cost is $2495 plus lodging.  Early bird special until October 31, 2019 is $500 discount or $1995 plus lodging at Mermaid Dreams (you choose the room configurations).
Pre-Requisite: You must be summoned by a heartfelt and joyous "Yes!" while reading this description. Complete the application process, make your deposit of 50% (non- refundable) and register to choose your luxurious room.
You may also book ahead to receive a massage, anointing, water healing session, tarot/oracle reading during your free time. These lavish offerings are not included in the basic retreat costs.
*** Do NOT make travel arrangements until AFTER we notify you that the retreat is sufficiently filled.
Leaders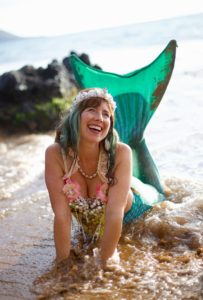 Vyana (Heather) Reynolds
Mermaid Vyana (aka Heather Reynolds) Vyana grew up in Tacoma, Washington, surrounded by the deep, cold, clear and mysterious Puget Sound.  As she learned to fish (catch and release) with her father from a canoe surrounded by seals, giant red octopus and orca whales, she longed for adventure in the bioluminescent gardens below the surface.   After learning to scuba dive, this quiet underwater garden felt more like home than land, but she didn't yet know why. She loved the new perspective she gained from other creatures and cultures while living abroad in Istanbul, Paris and Okinawa, Japan. Majoring in Anthropology and psychology, she eventually graduated with…
Learn more about Vyana (Heather) Reynolds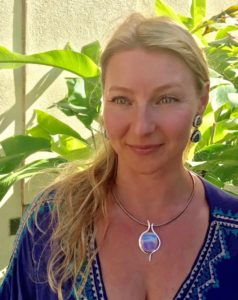 Kore Taylor
Kristin Taylor aka Koré has cultivated her innate gifts to be an embodied conduit of loving compassion and wisdom for the benefit and evolution of all beings including herself. She recognized early on that developing an intimate relationship with our essential self is pivotal to enjoying a balanced, fulfilling and fluid life. Once we remember our true nature as love and actively surrender our small/ego selves we open to a path of remembrance and liberation. Revealing to us Mythic and Archetypal lineages that were always there waiting to be embodied and expressed. In her mid-teens, she began to lucid dream.…
Learn more about Kore Taylor